2018年7月24日(火)~26日(木) Summer school (サマースクール)を開催。
どんな英語が聞けるかな?話せるかな?お楽しみに!!
7/24 Let's Make " Scrumptious Sandwiches " .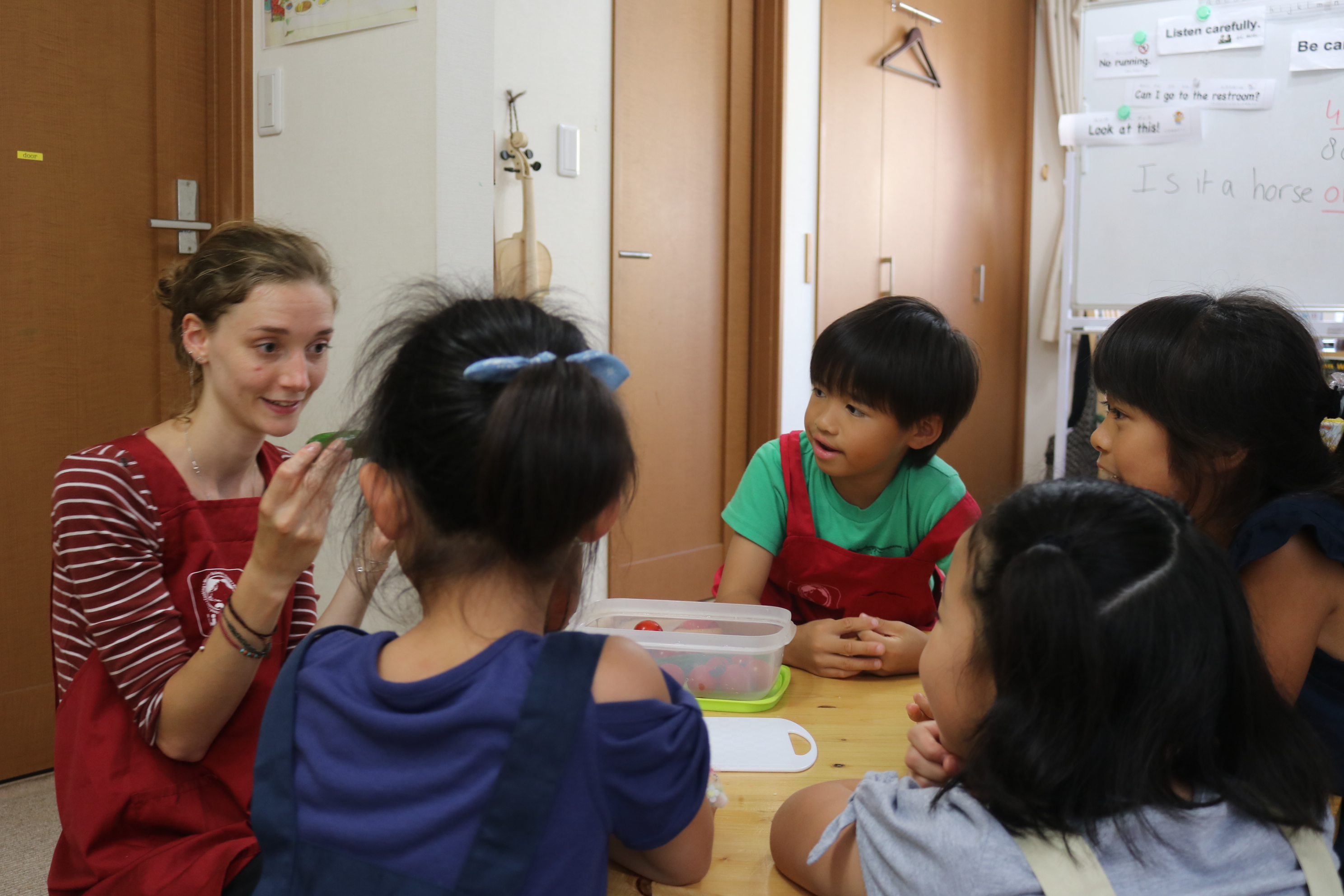 7/25 Let's Go To the Zoo!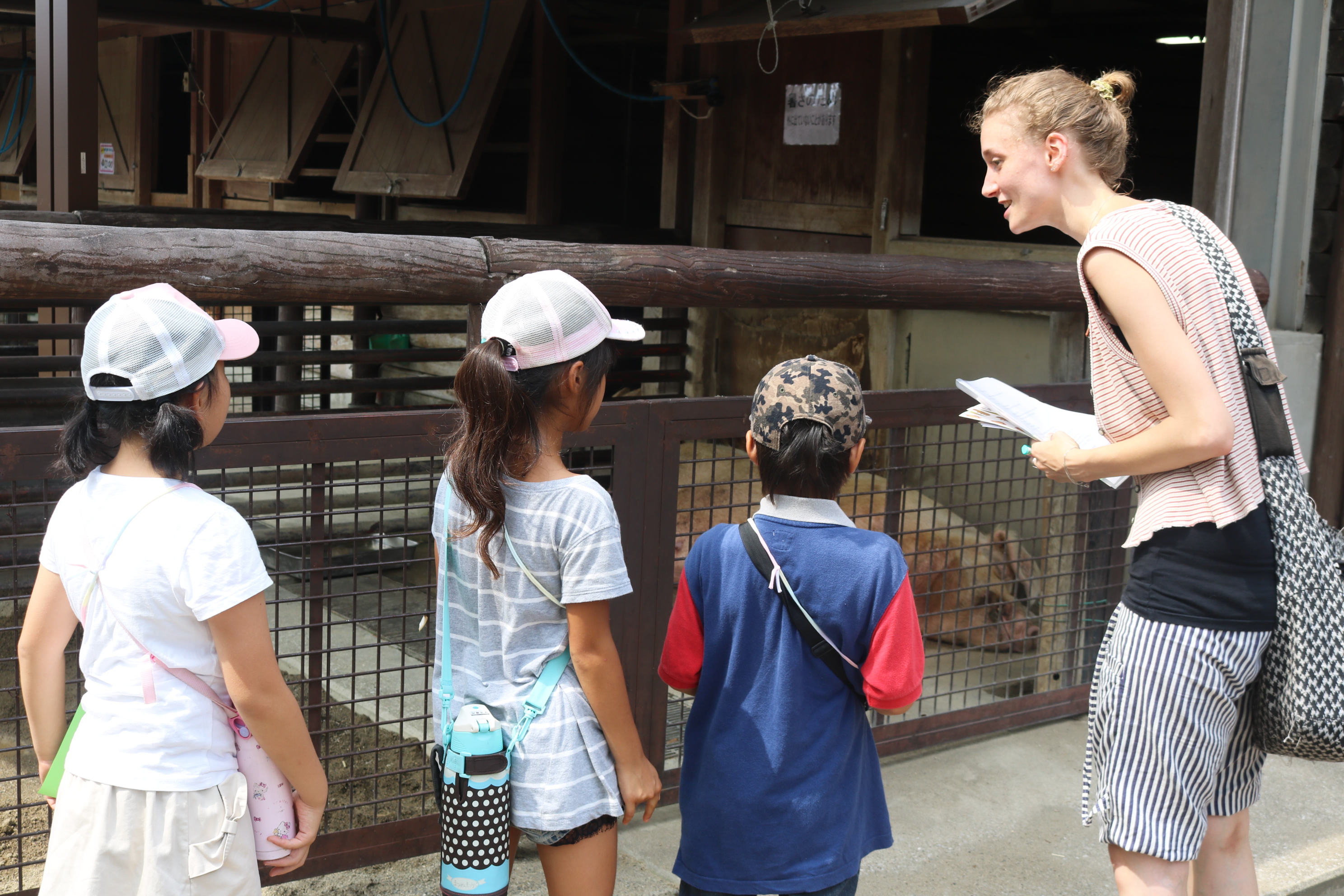 7/26 Let's Go Some Pears!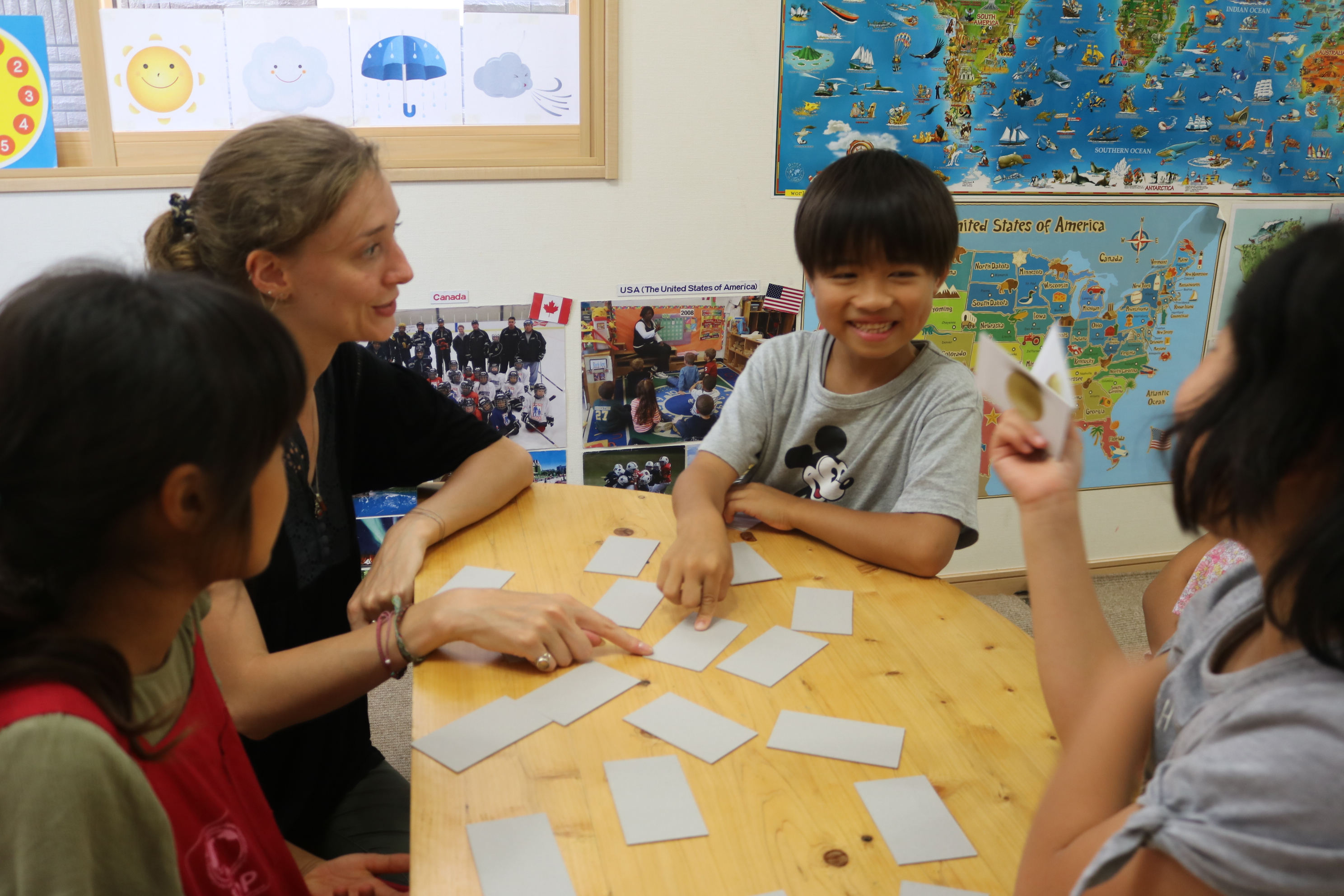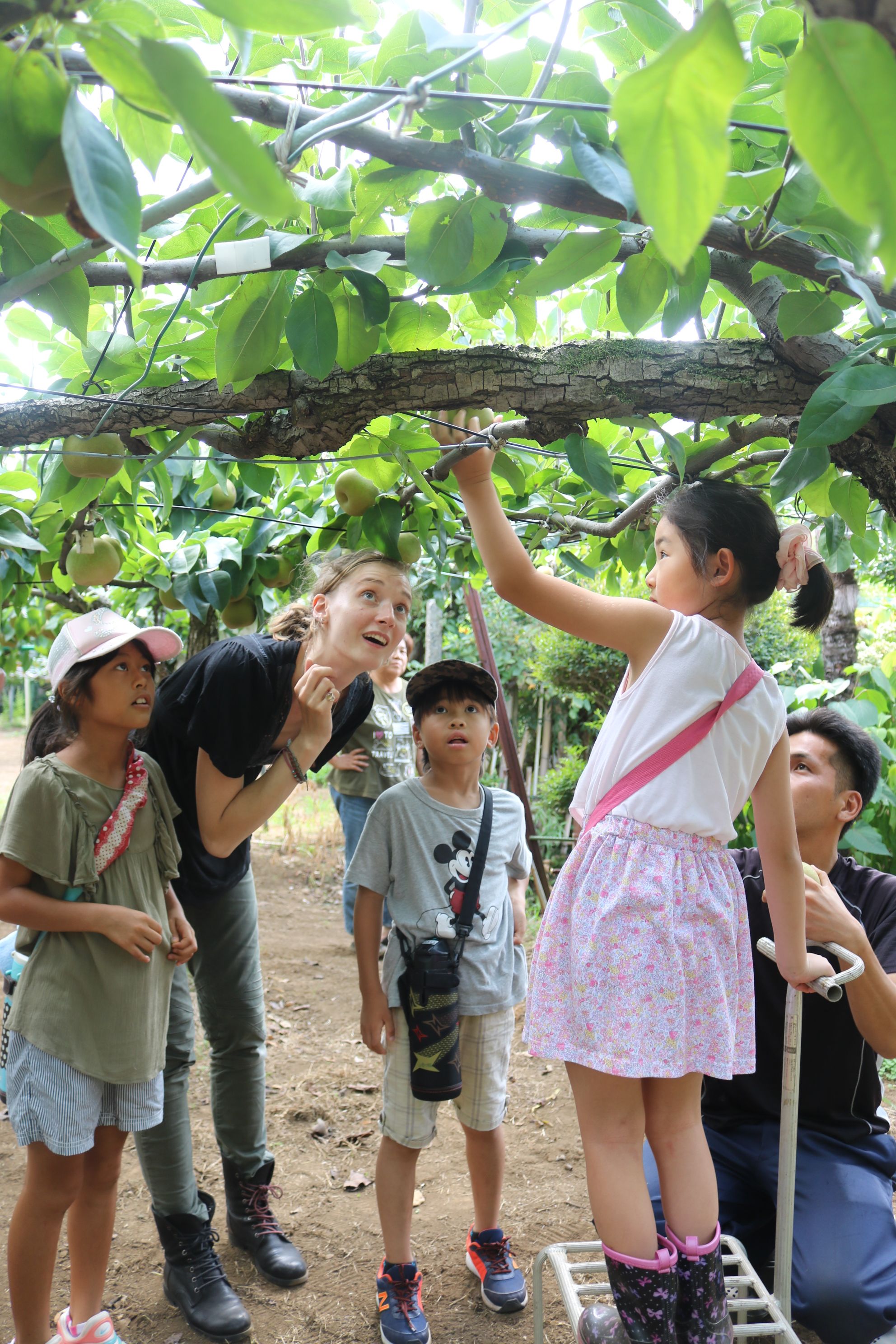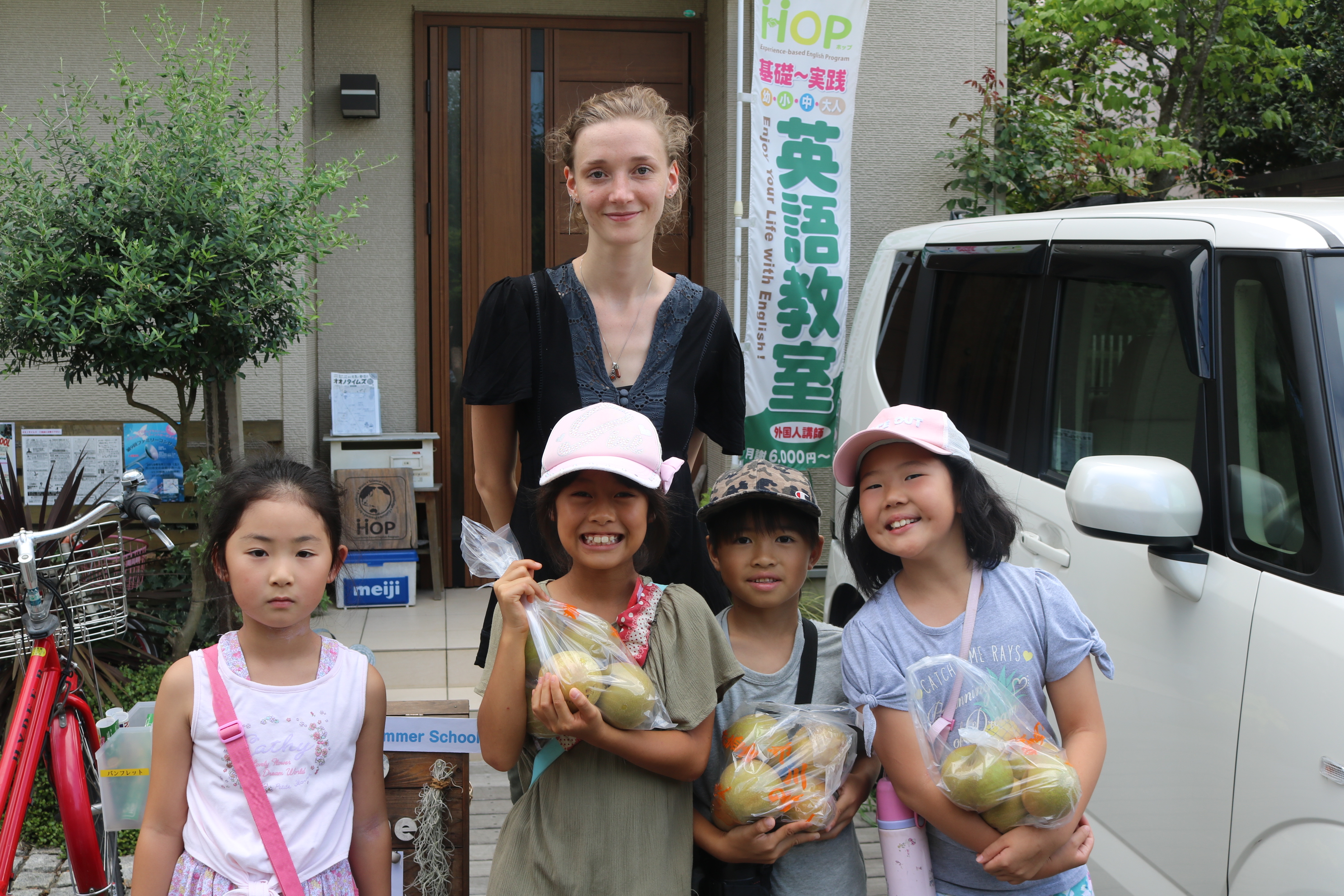 【From Teacher's Eye ~授業後の先生から一言~】
"Where are you going?" sounds the title of the book we read this week. The girl in the book went to grandmother's house. As for us, we went to the zoo!  Which animals can we find there and what do they do?  What colour is this monkey and what is the colour of that one?  Is his face red or yellow?  Let's see how many stickers you can collect by getting the right answers!  Is that all we did?  Of course not, we also made our very own bread and had the opportunity to learn all about pears by going pear picking!  "Is this one OK?" The answer "No." is accompanied with the shake of a head.  Luckily there were many pears and enough of them were ripe for us to pick.  "I'll take this one!" Enjoy your pear!