【次回の予告】2018年11月27日(火)~11月29日(木)『Let's Try To Speak One On One! (一対一で話してみよう!) 』を開催。
どんな英語が聞けるかな?話せるかな?お楽しみに!!
(Circle time)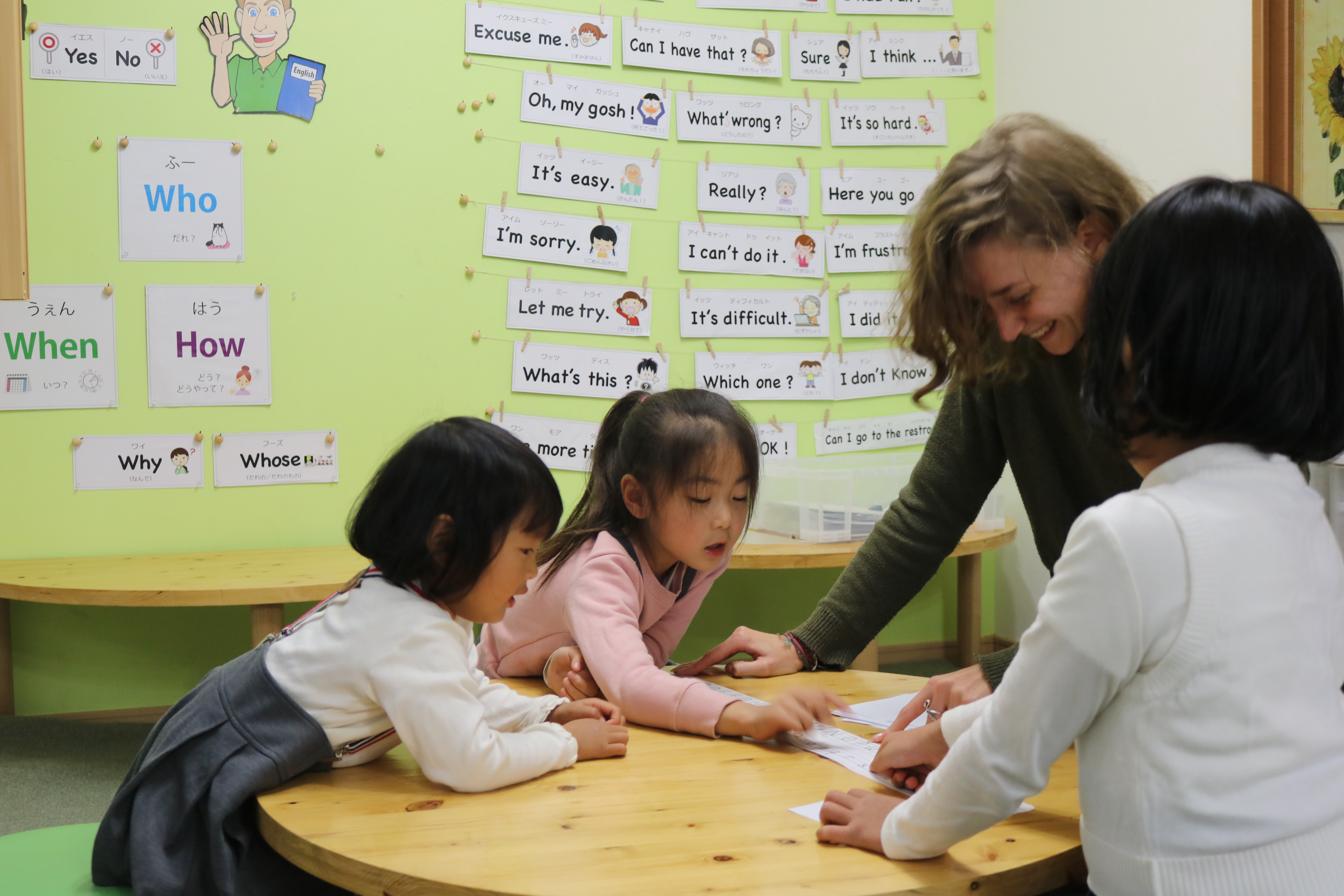 (Workshop)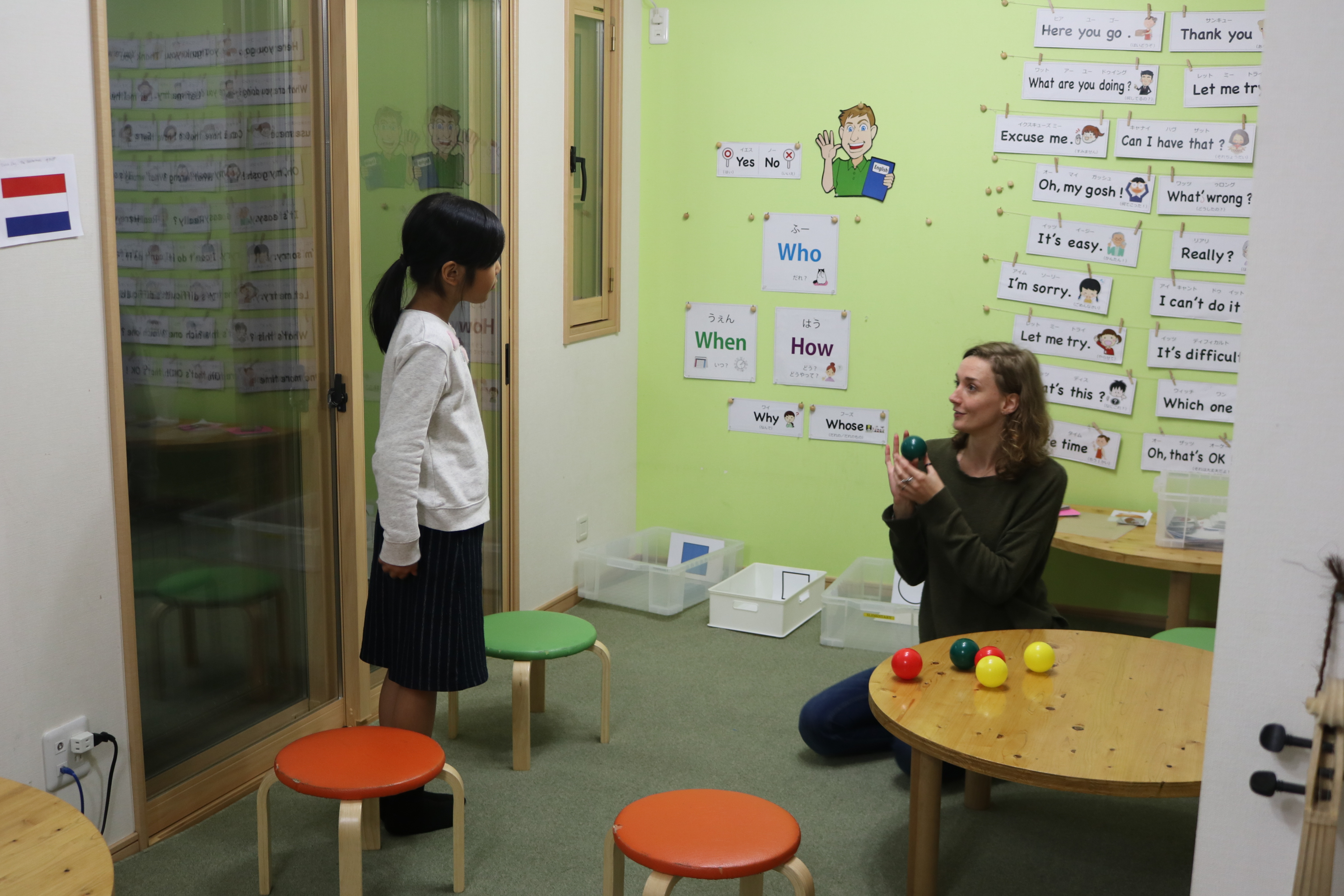 【From Teacher's Eye ~授業後の先生から一言~】
      November has been a colourful month here at Hop!, and in order not to forget the students had some time to play a game all about shapes and colours. One game was played with the whole class.
Sometimes when we're in a shop we can find those ideal shoes or pants, but what if it's not the right colour or size? This game was to practice asking for a certain product in a certain colour. The students took turns being the shop assistant/customers. The customer -having found red shoes, but wanting another colour- had to take a card and look at the colour and then ask for the shoes in that same colour.
"Do you have these shoes in blue?" He or she would ask.
The assistant in turn would turn around one of the cards that were laying upside-down on the table.
"Yes, we do." The assistant would answer if the card she turned around showed blue shoes. "Here you go."
"No, we don't." He or she would say if the colour would turn out to be different.
How many shoes did they collect at the end of this game? Some students quite many!
Now it was time to play a simple ball game with only the teacher, focusing more on what they had learned this month.