2018年12月4日(火)~12月6日(木) 『Let's Make A Christmas Ornament!   (クリスマスの飾りを作ろう!) 』を開催。
どんな英語が聞けるかな?話せるかな?お楽しみに!!
(Circle time)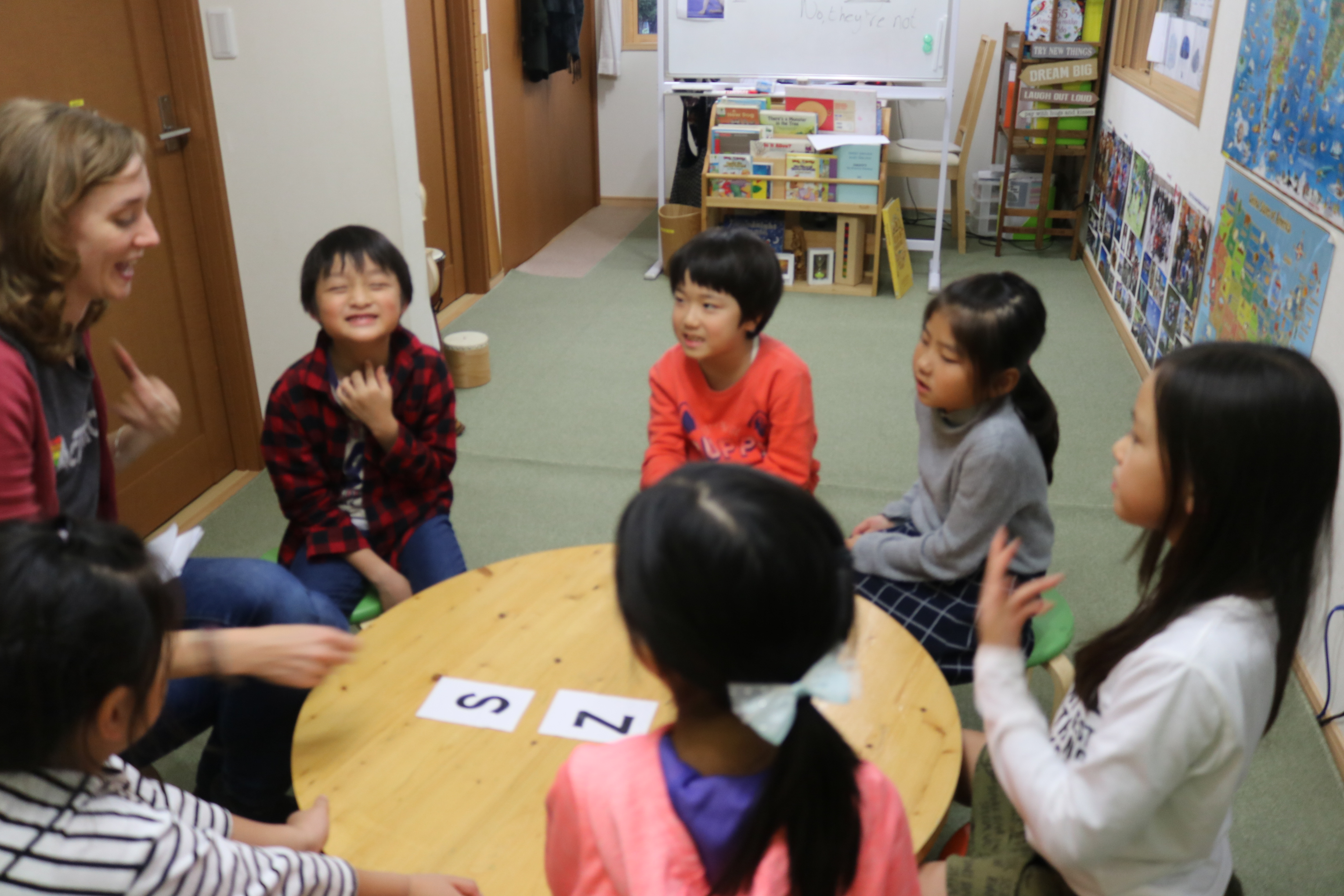 (Workshop)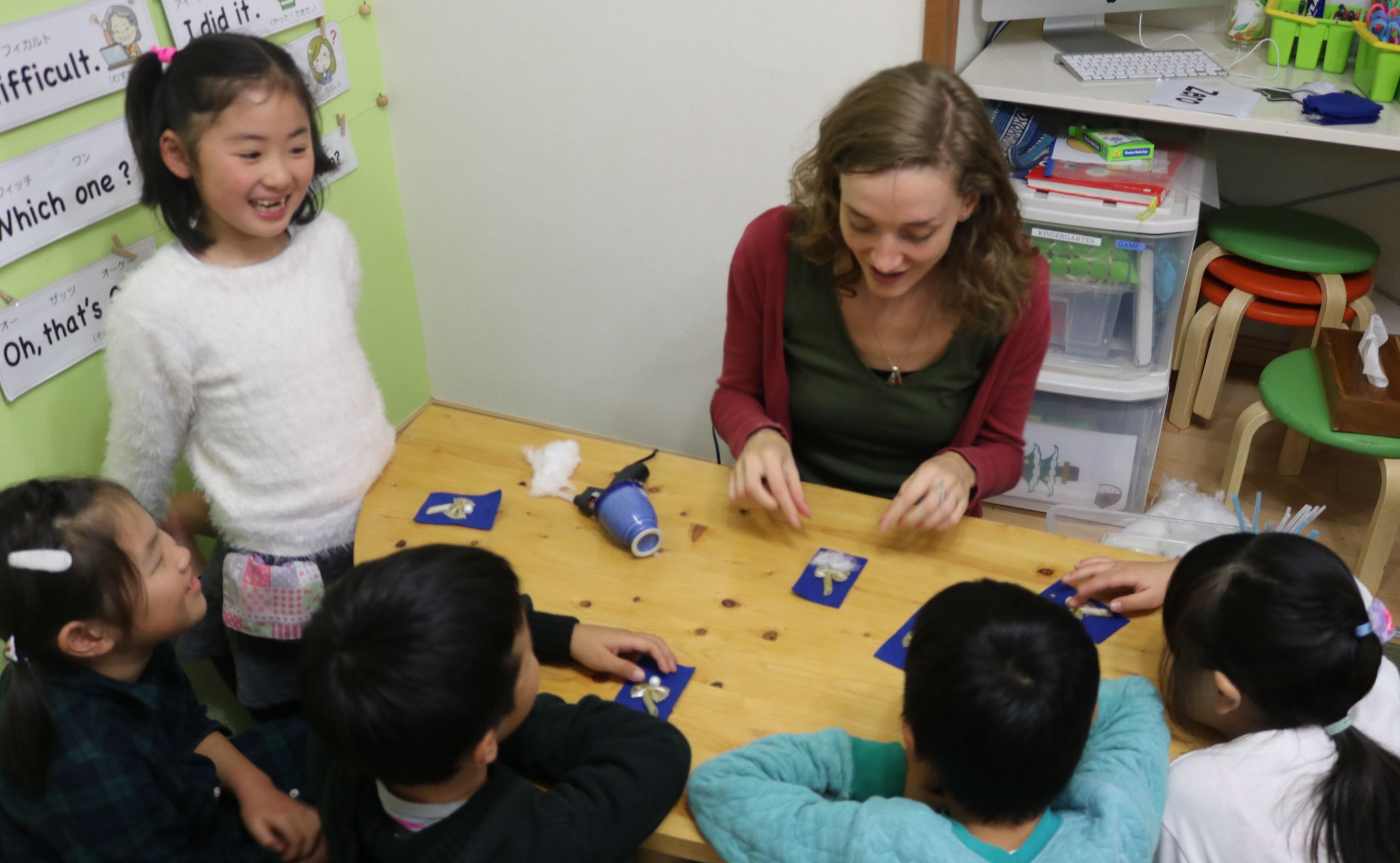 【From Teacher's Eye ~授業後の先生から一言~】)
     We were in the presence of an angel this week.  But not just any angel, it was a pasta angel!  Sounds confusing?  Let me explain.  In the spirit of this holiday season we decided to make some Christmas decorations to hang in the tree, by the window or anywhere else.  What we made was an Angel out of different kinds of pasta.  Farfalle to serve as wings, penne to make the body and macaroni to make a glowing halo, all glued together to a starry night sky.  But to make these different pasta look like an angel we can't just glue them in any random manner, now can we?
"Put it this way." I instructed.
Any student who was still unsure needed simply ask: "This way?" or "Like this?"
We also had a look at the word they.  What's the difference between 'they', 'it', 'he' or 'she'?  I think most students understood the difference.  But we need a bit more practice.  Let's try again next week!